Building Commissioner
The Building Commissioner/Inspector inspects residential and commercial buildings during various stages of construction and remodeling to enforce compliance with applicable codes, ordinances and regulations; inspects existing residential and commercial structures for change of use, occupancy, or compliance with applicable codes, ordinances and regulations.
These inspections include foundation, concrete, steel, masonry, wood construction, framing, plastering, mechanical, electrical, plumbing and a large variety of other complex and routine building system elements for both residential and commercial construction. The office of the Building Commissioner issues a Certificate of Occupancy when all required inspections are complete and the building is found to be in compliance with applicable codes, ordinances and regulations. The Building Commissioner receives calls and answers questions about permits and code requirements. The following is a list of work/items requiring a permit. If you any questions about what requires a permit please call the Building Commissioner's office.
New Construction, Addition, or Renovations
Electrical
Plumbing
Demolition
Accessory Structures
Porch/Carport/Deck
Swimming Pool
Fencing and Retaining Walls
Billboards/Signs
Roof
HVAC
A schedule of fees for permits is available in the Code of Ordinances.
City of Plymouth Building Permit Software
Contractors and homeowners can access applications via this link Online Building Permits & Contractor Registration.
The City of Plymouth also requires contractors working in the City of Plymouth's jurisdiction to be registered as a contractor via the same MyGov portal. For additional information, please contact the Building Department at 574-936-2824.
Collaborator Interface Fact Sheet
The Building Commissioner is also the Zoning Administrator and Floodplain Manager for the City of Plymouth.
Click here to see applicable codes for the state of Indiana.
Member of:
Contact Us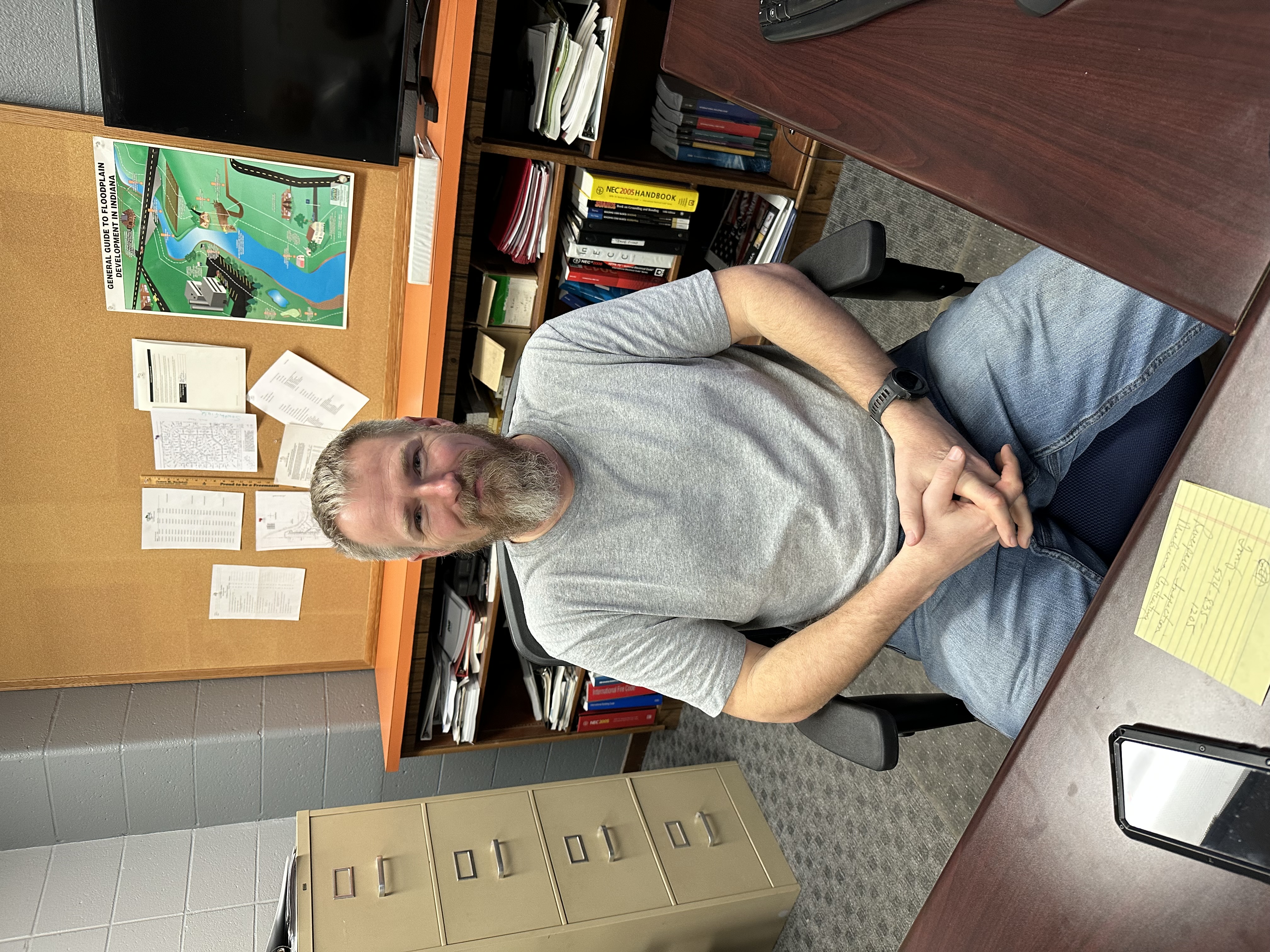 More Information
Find content and services related to this page.